Essential Mind Camp Info!
Looking for the quick info on Seattle Mind Camp, and what exactly it is? We've collected the most important information right here for you: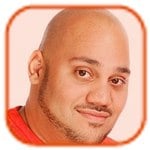 Tweet
Posted by Andru Edwards Categories: Sponsors

Zillow has just jumped in as a Mind Camp 4.0 sponsor. A big thank you to the team over there for supporting our cause.
Zillow.com is an online real estate community where homeowners, buyers, sellers, and real estate professionals can find and share vital information about homes, for free. Launched in early 2006 with Zestimate values and data on millions of U.S. homes, Zillow has since "opened up" the site to community input, data and dialogue, including Home Q&A. Zillow's goal is to help people become smarter about real estate – what homes are worth, what's for sale, and what local experts have to say about real estate and individual homes. We have information on over 70 million U.S. homes, and growing.


Zillow is designed as a research tool – giving people free and easy access to an enormous amount real estate information and data, from public records, Zillow's statisticians and the Zillow community.
Our data is free and anonymous – consumers don't have to register or give us any personal information to view.
Zillow will continue to add services, information and tools to help people become smarter about buying and selling homes.

Zillow is actively hiring for Sales, Development, Program Management and Test. Feel free to check out their current openings.
Read More
| Zillow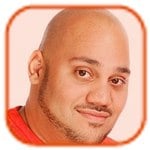 Tweet
Posted by Andru Edwards Categories: Sponsors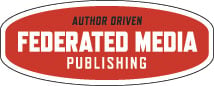 We have another sponsor signed up and on board for Seattle Mind Camp 4.0. We want to thank Federated Media, Gear Live's advertising partner, for jumping on board as a sponsor for the event. In previous events, the topic of monetization of Internet content has come up repeatedly. Federated Media will have a couple of people on-hand at Mind Camp to do a session or two on this very subject. More about FM:
At Federated Media Publishing, we believe great voices attract great audiences. We're in the business of supporting those voices by connecting them to great marketers, as well as providing a suite of services that lets authors focus on what they do best: making compelling media. We're proud to represent Andru Edwards of Gear Live and dozens of other outstanding authors whose sites cater to cultural influencers, technology decision makers, early adopters and business leaders.
Read More
| Federated Media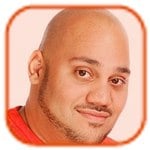 Tweet
Posted by Andru Edwards Categories: Sponsors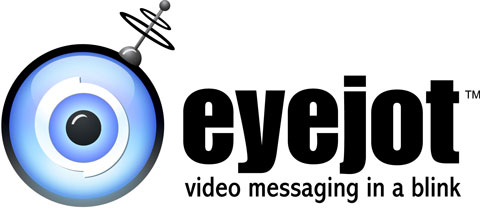 We wanted to take a moment to thank Eyejot for jumping on board as our first Premium Sponsor for Seattle Mind Camp 4.0. If you haven't given it a try yet, fire up your webcam and hit Eyejot for a free video messaging account:
Eyejot is a comprehensive, client-free, video-messaging platform which enables people to easily send and receive video messages from within their existing internet browsing environment, without the need to download or install any additional software. Eyejot marries the best of what email and live video chat have to offer in a way that is easy to use and understand. The video aspect of Eyejot ensures that messages are delivered with the energy and tone that the sender intended. The email-like features allow Eyejot to deliver messages even when the recipients are away and offline. And, the recipient can access their Eyejot messages from any web browser, anywhere - even on their cell phones and iPods.
Read More
| Eyejot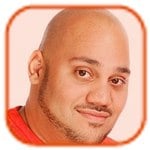 Tweet
Posted by Andru Edwards Categories: Sponsors, Upcoming, Announcements
We want to throw out a few words of appreciation to TrenchMice, one of our Mind Camp 4.0 sponsors. TrenchMice is a community-moderated forum that gives you "Insight from the Trenches" - what's really going on in the companies around you. It's the place to speak your mind when your company did something brilliant, or brilliantly moronic. Warn someone off, or give your place credit for having good sense.
The content comes from the members, blogs, and other web sources. Members' posts can be anonymous.
TrenchMice.com is proud to sponsor Mind Camp 4.0, and they're giving free two-month Gold memberships to MindCampers!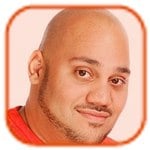 Tweet
Posted by Andru Edwards Categories: Sponsors

A big "Thank You" goes out to the Jim and Tris over at One by One Media, as they are our first Gold sponsor for Seattle Mind Camp 4.0:
One By One Media, run by Jim Turner and Tris Hussey, is a full-service, turn-key blog and social media consultancy. We specialize in setting up blogs for businesses, blogosphere monitoring, and are the largest professional blogging agency on the Blogosphere. OBO can set up your blog and have a professional, reliable, and seasoned blogger blog on your industry vertical.
Read More
| One By One Media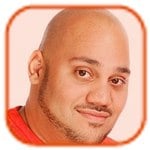 Tweet
Posted by Andru Edwards Categories: Upcoming, Announcements
Previous Seattle Mind Camp attendees have already started receiving emails about the next event, Seattle Mind Camp 4.0. We have just announced the date and venue of the event. The next Seattle Mind Camp even takes place on July 1, 2007 at the Tukwila Community Center. Tickets are already on sale, so be sure to grab one before they are gone. Discounted early bird tickets are available.
Mark your calendars and save the date. We will be opening up about half of our tickets for early purchase at a discount. Start spreading the word and letting people know about Mind Camp 4.0.
A couple of things to note when registering:
We need your FULL, REAL address. We will be mailing out tickets, and if we don't have yoru address, we can't mail yours.
Double-check the spelling of your name. If you make a typo in your name, that same typo will be on your badge.
List a corporate affiliation ONLY if you want it printed on your badge. Otherwise, put your website, blog, or whatever else you want to appear on your badge.
Sponsors? We are looking for you - contact us if you are interested in helping make Mind Camp 4.0 happen.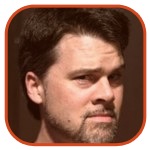 Tweet
Posted by Stuart Maxwell Categories: Announcements
Get 'em while they're hot! The Seattle Mind Camp 3.0 Session Candidate Organizer Forms are here! If you're planning on organizing a session this weekend, be sure to download the form, fill it out, and bring it with you to Mind Camp. And, if you haven't already, please read over the new session selection process.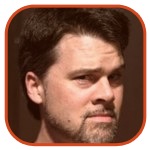 Tweet
Posted by Stuart Maxwell Categories: Upcoming
This post has been updated since it was originally posted on April 27, 2006.
Seattle Mind Camp 3.0 is coming up fast. For those of you who aren't sure what to expect, this guide will hopefully give you a bit of an orientation. Even you Mind Camp veterans might want to look over the details, here, as a few things have changed this time around. Pick us up after the jump for the 411 on SMC3.
Click to continue reading Getting ready for Seattle Mind Camp - The Practical Guide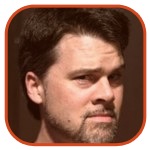 Tweet
Posted by Stuart Maxwell Categories: Upcoming
This is an updated version of a post originally published on April 28, 2006
Most of you who have previously attended Seattle Mind Camp understand the free-form nature of the beast. However, many of you will be joining us for the first time, and I wanted to try to prepare you for the kind of event you're going to encounter. Mind Camp is not a traditional type of gathering, and the success of the event depends in large part on the willingness of the participants to wrestle the chaotic mess into order.
Seattle Mind Camp is an "unconference," in the style of Bar Camp or Foo Camp. The idea of an unconference has been promulgated by Dave Winer, among others. As I understand it, Winer's particular insight was that, for any conference panel discussion, you could take any random group of people out of the audience, replace the panel onstage with that random group, and have an equally enlightening and worthwhile session. The Mind Camp experience seeks to leverage that idea by completely doing away with a pre-planned program of speakers. The day's sessions will be designed by the attendees and the schedule will be created by the attendees themselves. (More after the jump…)
Click to continue reading Getting ready for Seattle Mind Camp - The Philosophical Guide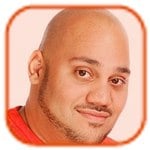 Tweet
Posted by Andru Edwards Categories: Sponsors

Our friends over at Seattle's hottest Social Discovery service, Blue Dot, have jumped into the sponsorship pool as a Gold sponsor.
Blue Dot, Inc., is a Seattle-based company whose mission is to help people stay connected with their friends, wherever they are, whenever they want. Through a new type of communication described as Social Discovery®, Blue Dot's free Web site allows users to find, save and share interesting Web content with friends and family. The company's technology lets users quickly communicate and share information on a wide range of topics in a way that can be easily incorporated into their daily activities.
Read More
| Blue Dot

© Gear Live Media, LLC. 2007 – User-posted content, unless source is quoted, is licensed under a Creative Commons Public Domain License. Gear Live graphics, logos, designs, page headers, button icons, videos, articles, blogs, forums, scripts and other service names are the trademarks of Gear Live Inc.