Essential Mind Camp Info!
Looking for the quick info on Seattle Mind Camp, and what exactly it is? We've collected the most important information right here for you: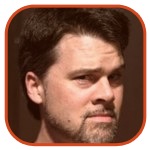 Tweet
Posted by Stuart Maxwell Categories:
19 days and counting…
From the earliest planning session, we talked about wanting Seattle Mind Camp to be an event where bright Seattlites could meet other bright Seattlites. We knew that there were a ton of cool projects going on in the city, but the chances to actually meet the people behind those projects were few and far between. So we invited all the cool people we could think of. Many of them showed up, along with a bunch of other cool people we hadn't thought of.
Here's the thing, though:
Click to continue reading Seeking Geek Diversity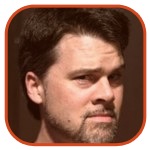 Tweet
Posted by Stuart Maxwell Categories: Aftermath, Upcoming
(Speaking of random: I was trying to find a picture of something with the number 20, and was suddenly struck with the realization that the portrait of Andrew Jackson on the double sawbuck is a dead ringer for Jeff Conaway. I mean, is it just me?)
20 days until Seattle Mind Camp 2.0
As we look ahead to SMC2, I thought it might be interesting to take a moment to look back at SMC1. I've been poking around the Mind Camp wiki today, and there's a lot of good stuff there from the planning stages of the first camp, much of which I'd forgotten.
The Session Ideas page from Mind Camp 1.0, for instance, lists a bunch of cool stuff, some of which turned into sessions, some of which didn't. Ideas ranged from the pragmatic (managing multiple blogs across multiple domains) to the useful-but-frivolous (building a cheap solution to have your email read to you in the shower). One thing that I don't think happened last time, but that I'd definitely like to see at SMC2 is something Bryan Zug suggested:
Click to continue reading The Random Wow Factor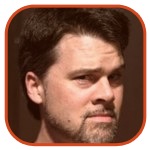 Tweet
Posted by Stuart Maxwell Categories: Upcoming
We promised at the end of Seattle Mind Camp 1.0 that we would hold another gathering within six months. So I know everyone out there has been waiting patiently for an announcement, wondering what the heck was going on, and whether SMC2 was actually going to happen. As you can see from the previous post, though, it's now finally official: Seattle Mind Camp 2.0, noon to noon, April 29th to 30th, 2006.
W00t, as the kids say!
21 Days to Go
Now, if you're like me (and if you're not…well, why aren't you more like me?), you're looking at that date and thinking… can they really pull this off in that short amount of time? And I'm here to tell you: Yes. Yes, WE can.
Click to continue reading It's On…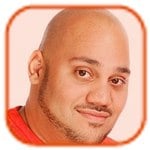 Tweet
Posted by Andru Edwards Categories: Upcoming
We have settled on a venue, and have opened the floodgates. If you want to be a part of Seattle Mind Camp 2.0, you can now register. The event will be taking place at the Youngstown Cultural Arts Center, and will run from April 29 through April 30, from noon to noon, 24 hours straight (you know how we do!) A big shout out to Lockergnome for jumping on board as our first sponsor for 2.0.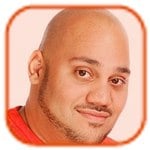 Tweet
Posted by Andru Edwards Categories: Upcoming
People have been asking about when the next Mind Camp will be. We are excited to announce that Seattle Mind Camp 2.0 will happen on Saturday April 29 - Sunday April 30, 2006. Our goal is to make this one biggest, and more varied than our first effort. We expect to open up registration within a week.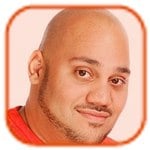 Tweet
Posted by Andru Edwards Categories: Aftermath
I gotta give props to my friends Jesse and Nate of Hidden Frame Productions for taking the time to put this video together. They did their best to capture the overall vibe and energy that went on at Seattle Mind Camp, whether you were there, or if you missed it, you should take a look at the mini documentary. These are the guys that were showing the Make My Day choose-your-own-adventure DVD at Mind Camp.
Oh, and we should have news about the next Mind Camp event very soon!

Watch
| Seattle Mind Camp Mini-Documentary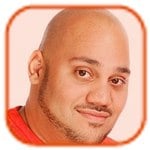 Tweet
Posted by Andru Edwards Categories: Upcoming
In addition to the print media coverage we have been getting, Mind Camp stories have been picked up by both radio and television media sources as well.
Yesterday, I spent time promoting the Mind Camp event on a few different local news outlets. In the morning, I had a phone interview on NPR's Morning Edition. Later in the day, I did a live television interview on KOMO 4 News. Right after that, I did a live interview on KOMO 1000 radio, followed by a longer taped interview on KOMO 1000. Excerpts of that taped interview been being played throughout the day.
It is a great feeling to see Mind Camp garnering the media attention that it deserves. Look for me to be back on the air with post-Mind Camp reports.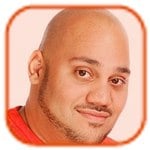 Tweet
Posted by Andru Edwards Categories: Upcoming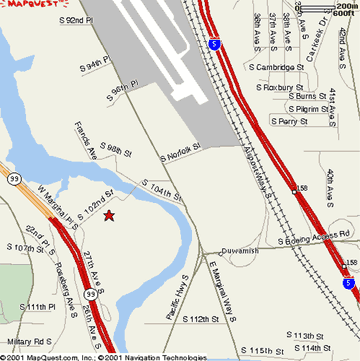 So, today I realized just how bad generic directions can be to the particular venue we that is hosting the first ever Seattle Mind Camp. That being the case, I figured it would be wise to throw up a note about how to get there, at least from I-5:
• Take exit 158
• Travel westbound (right) on S. Boeing Access Rd.
• Turn right onto E. Marginal Way S.
• Turn left onto S 102nd St and follow over the bridge
• Riverfront Technical Park is the first building on the left - you will see a sign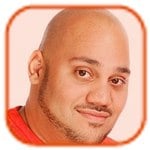 Tweet
Posted by Andru Edwards Categories: Upcoming
What is the MindCamp Filefeed?
Attendees of MindCamp can upload related audio, video, photos, documents, and files. These files are then immediately available to the public through an RSS feed. Non-attendees can then access the media and information from any feed reader that they choose. This is perfect for uploading event photos, audio interviews, documents or presentations, and more. The MindCamp Filefeed is powered by Box.net.
Where can the public access these files?
As soon as a new file is uploaded, it is automatically available from the MindCamp RSS Filefeed. You can view the files and subscribe to the feed on the following page:
http://box.net/public/mindcamp/folders/90188/rss.xml
Or, you can use the following address to subscribe via the reader of your choice:
http://box.net/public/mindcamp/folders/90188/filefeed.html
I am an attendee - how can I upload?
Log in and upload information will be made available at Seattle Mind Camp!
A big thank you to my friend Aaron Levie at Box.net for setting this up. We will be giving away a few Box.net accounts at Mind Camp.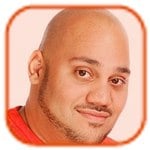 Tweet
Posted by Andru Edwards Categories: Upcoming
In case you missed it, Seattle Mind Camp is featured in the two major Seattle-area newspapers - The Seattle Times and the Seattle Post-Intelligencer. Here are a couple of excerpts, with links:
Call it a slumber party for geeks.

Next weekend more than 150 people will congregate in an empty office building near Boeing Field to discuss the latest trends in digital music, blogging, art, medicine, video games, and whatever else comes up in a 24-hour caffeine-fueled brain dump.
You can read the rest at the Seattle P-I website.
Mind Camp is a free conference for techies and entrepreneurs that runs for 24 hours straight. The event is full at 150 attendees, though Edwards might increase the limit for last-minute registrations. Expected are musicians, local bloggers, employees from Boeing and Amazon.com and a small army of Microsofties.
Check out the full article at the Seattle Times.
© Gear Live Media, LLC. 2007 – User-posted content, unless source is quoted, is licensed under a Creative Commons Public Domain License. Gear Live graphics, logos, designs, page headers, button icons, videos, articles, blogs, forums, scripts and other service names are the trademarks of Gear Live Inc.