Essential Mind Camp Info!
Looking for the quick info on Seattle Mind Camp, and what exactly it is? We've collected the most important information right here for you: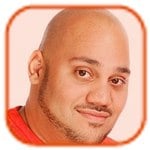 Posted by Andru Edwards Categories: Activities, Sponsors, Upcoming, Announcements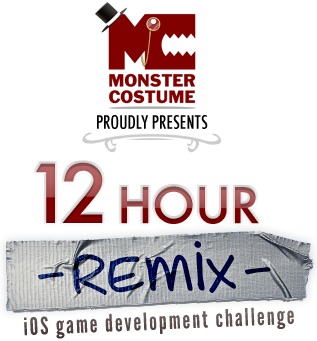 We told you about REMIX, the 12-hour overnight iOS dev competition that we're holding at Mind Camp 7 last week, and now Mind Camp sponsor Monster Costume is looking to up the ante to make sure the competition is fierce. Remember, we're gonna be giving each of the three winners an iPad 2...and now we are happy to announce that all iOS developers, artists, engineers, and designers will get free access to Mind Camp 7! Remember, you don't even need to be a developer to compete, designers and artists are just as valuable in this one-of-a-kind showdown! REMIX will take place during the overnight portion of Mind Camp 7, and there'll be other things going on ("I'm not the werewolf...") during the night as well. If you are coming to Mind Camp 7 and want to be a part of REMIX, grab your Mind Camp ticket below using promo code: awesomesauce - that will get you a free ticket. Then, be sure you sign up for REMIX and that will confirm your free entry!
Click to continue reading Seattle iOS devs - your Mind Camp 7 ticket is free, thanks to Monster Costume!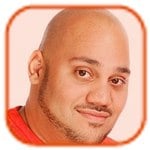 Posted by Andru Edwards Categories: Activities, Sponsors, Upcoming, Announcements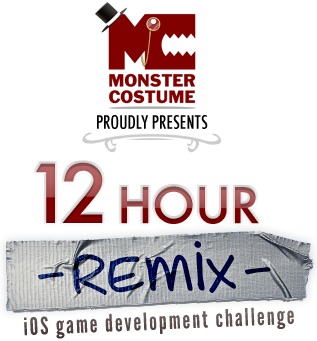 UPDATE: If you're an iOS developer, artist, designer, or engineer, and want to take part in REMIX, Monster Costume is offering you free access to the entire Mind Camp 7 event! Drop an email to andru AT gearlve.com to get your free ticket.
If you're an iOS developer, designer, artist or the like, you'll wanna pay attention to yet another reason why Seattle Mind Camp 7 is where you'll wanna be on August 20! Monster Costumer, the sponsor of Mind Camp 7, will be hosting REMIX - an overnight 12-hour iOS game development challenge. Teams of three will take the existing source code of a never-before-published, bare bones, functional iOS game. It is then your task to take that code, and mash on it until it's a game of unsurpassed brilliance (or, you know, until 12 hours is up.) At the end of the challenge, the team with the most outstanding finished product, as determined by our judges and Mind Camp attendees, will be named the winner - and all three team members will each receive an Apple iPad 2!
The competition will begin at 9:00pm, so you'll be able to enjoy all the other sessions and festivities during Mind Camp - but overnight you'll be battling to walk away with a trio of iPads, and to show off your stuff. Monster Costume will even partner with your team to publish the game to the App Store.
So, what is the game to be remixed? We figured you'd ask, but unfortunately that's being kept secret until 9:01pm on August 20!
Be sure to get registered for Seattle Mind Camp 7 so you can take part in the competition - and then head on over to the REMIX registration page. There's no extra fee to participate in the REMIX challenge, but this helps us plan for how many people want to take part, who's teaming up with who, who needs a teammate, etc.
Click to continue reading Remix: The 12-hour iOS development challenge happening at Mind Camp 7!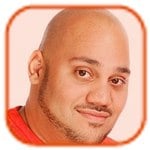 Posted by Andru Edwards Categories: Activities, Aftermath
During Mind Camp 5.0, one of my favorite couples, Monica Guzman and Jason Preston, led the charge to create a quick spoof mockumentary showing what exactly goes on during a Seattle Mind Camp event. I think they nailed it - fairly realistic. Definitely worth watching!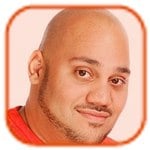 Posted by Andru Edwards Categories: Activities, Sponsors
We've gotta hand it to Lief Hansen for the way that he handled getting the ice broken and getting people talking prior to the start of Mind Camp 5.0. One of his activities involved a massive Rock, Paper, Scissors flash tournament. The losers became the cheerleaders for the winners, until we had two people battling it out, each with half of the attendees cheering them on. Awesome.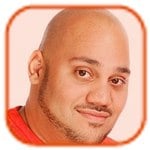 Posted by Andru Edwards Categories: Activities, Sponsors
Brady Forrest just informed me that we will be getting a handful of books to give away at Seattle Mind Camp 3.0. The books are Mind Performance Hacks and Building Scalable Websites. We will figure out an interesting way on how to determine the winners at the event.
The O'Reilly Radar team, pays attention to what's new and interesting in the world of technology. Our methodology is simple: we draw from the wisdom of the alpha geeks (like MindCampers) in our midst, paying attention to what's interesting to them, amplifying these weak signals, and seeing where they fit into the innovation ecology. We share our thoughts via the Radar blog and our conferences such as ETech, Where 2.0, RailsConf, and the brand new Web 2.0 Expo.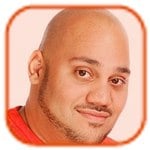 Posted by Andru Edwards Categories: Activities, Upcoming
Guys, if you are in Seattle, you want to be at our Pre-Mind Camp 2.0 networking party. Here are the details:
The Venture All Stars Network & Gear Live will host a live video blog show featuring guest business delegates, cool gadgets and cutting edge new media technologies. The event will cover how to leverage new media such as blogging, podcasting and other forms of communications that are critical to your business. The event is targeted towards entrepreneurs, angel investors, venture capitalists, and service providers who want to build new relationships. Cool tech and progressive people will make this a grass roots effort to build your connections—while making a nice food donation to our friends at Food Life Line.
DATE: Thursday, October 5th
TIME: Doors Open 5:00pm, Speakers 5:45pm-7:30pm, Networking 7:30pm-9:00pm, Bands 9:00pm-2:00am Featuring - ANDREA WITTGENS CD RELEASE PARTY, CARRIE CLARK & THE LONESOME LOVERS, DEPARTMENT OF ENERGY, BRE LAUGHLIN
LOCATION: Nectar Lounge, located in Fremont at 412 N. 36th St. Seattle , WA 98103 [venue]
EVENT TICKETS: $20 per person pre-registration (register below). 21+ID
FOOD DONATION: Food donation required for Food Life Line. Space is Limited to 200 Guests.
DRESS CODE: Business Casual to Very Casual. Feel free to leave the tie in the car and relax.
LIBATIONS: Ice Cold - Happy Hour drink specials and food go until 7pm. We are talking about "startup prices" here baby with $4 & $6 pitchers, $3 apps & $5 pizzas. We guarantee no "high dollar gouging" for drinks & food that you are forced to pay for at the "hotel events".
For the full info sheet, jump over to the Venture All Stars page.
Read More
| Venture All Stars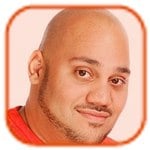 Posted by Andru Edwards Categories: Activities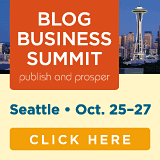 Okay Mind Campers, we have a bit of a treat for you. The Blog Business Summit conference is happening here in Seattle at the Bell Harbor Conference Center from October 25-27th. We were able to get special discounted rate for anyone who wants to attend. Simply put, if you would like to mingle with the major movers and shakers in the blogging world, this is the place to be. By using our link and coupon code, you will get a $100 discount off of the entrance fee. Here are the details:
Head on over to The Blog Business Summit and click on "Register Now" at the top of the page. During the checkout process, enter coupon code AESM06 to receive the $100 discount.
If you know anyone else who may be interested in attending, feel free to forward this information to them!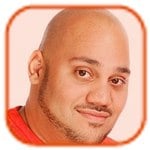 Posted by Andru Edwards Categories: Activities, Aftermath
We realize that while we put on Seattle Mind Camp every six months, there is stilll a yearning for that awesome connectedness that we get out of the event in the "off season." That being said, Justin Martenstein sent over a few events and gathering that occur on a regular basis that you can hook into:
Some of these are on hiatus for the summer, but others are still chugging along. Anyone know of any other groups?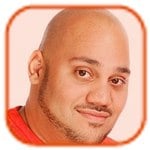 Posted by Andru Edwards Categories: Activities, Announcements
Once again, the guys over at Box.net have set up a File Feed for us to take advantage of. Basically, this allows everyone to upload anything to a common location. This allows for a few things:
1) Everyone has one location to upload things they think are interesting - pictures taken, podcasts recorded, documents created, whatever. I just ask that we don't upload video.
2) Anyone can subscribe to the File Feed by RSS by using this URL:
http://www.box.net/public/60sdh6jo9k/rss.xml
3) Anyone can download whatever is uploaded, even if they aren't at Mind Camp 2.0. A great way to share with those that couldn't make it! Here is the URL to view and download items:
http://www.box.net/public/60sdh6jo9k
If you want to log in to upload items, hit up www.box.net, and use the following details:
username: mindcamp2
password: mind
We whole-heartedly recommend taking advantage of the File Feed. Blog about it, and let others know it's there. Upload to your hearts content.
Oh, and if you want your own free Box.net account, get one here:
http://www.box.net/signup/invitation/mindcamp@box.net
See you all soon!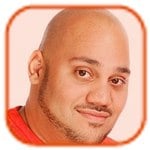 Posted by Andru Edwards Categories: Activities, Upcoming
If this is your first Mind Camp experience, you should know that the event is much more than just a series of collaborative sessions. There is a lot of fun that goes on, especially in the evening hours. Last time, when people decided they didn't want to be in a session, they were talking in the common area, coding away on computers, and gaming wirelessly on their Nintendo DS and PSP units. If you have great gear that you want to show off, bring it along. Same goes for hardware or software that makes your personal or professional life easier. Have something that is cool, but that you don't necessarily need anymore? Bring it along…maybe we can get a hardware trading session going!
Oh, and to the guy that kept destroying me at Lumines last time - I have been training hard for my rematch. Watch out!
© Gear Live Media, LLC. 2007 – User-posted content, unless source is quoted, is licensed under a Creative Commons Public Domain License. Gear Live graphics, logos, designs, page headers, button icons, videos, articles, blogs, forums, scripts and other service names are the trademarks of Gear Live Inc.