Essential Mind Camp Info!
Looking for the quick info on Seattle Mind Camp, and what exactly it is? We've collected the most important information right here for you: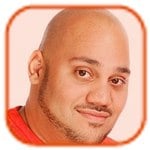 Posted by Andru Edwards Categories: Activities, Aftermath
During Mind Camp 5.0, one of my favorite couples, Monica Guzman and Jason Preston, led the charge to create a quick spoof mockumentary showing what exactly goes on during a Seattle Mind Camp event. I think they nailed it - fairly realistic. Definitely worth watching!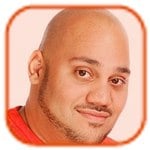 Posted by Andru Edwards Categories: Activities, Aftermath
We realize that while we put on Seattle Mind Camp every six months, there is stilll a yearning for that awesome connectedness that we get out of the event in the "off season." That being said, Justin Martenstein sent over a few events and gathering that occur on a regular basis that you can hook into:
Some of these are on hiatus for the summer, but others are still chugging along. Anyone know of any other groups?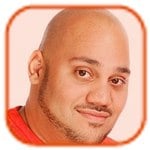 Posted by Andru Edwards Categories: Aftermath
In this special episode of The Bleeding Edge, we take a look at Gear Live's latest Mind Camp event. Here is what we have for you:
Best part for me? The massage. Hurt so good, and had me feeling like a new man. One note - the Xbox 360 contest that we mention in this episode is now over, and the winner will be announced shortly.
Here's how to get the show:
Subscribe: iTunes iPod / H.264 | iTunes MPEG-4 | RSS iPod Feed | RSS MPEG-4 Feed
|Download| - iPod-formatted H.264 (Mirror)
|Download| - DivX (Mirror)
|Download| - MPEG-4 (Mirror)
|Download| - PSP (Mirror)

IMPORTANT: We are surveying the viewers of our show to see what it is that people like, and more importantly, what they don't like. It is anonymous, and just takes a couple of minutes. If you have the time, we would appreciate it! As always, feel free to let us know what you think in the comments.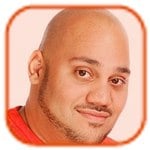 Posted by Andru Edwards Categories: Aftermath
An admitted video editing novice, David Geller of WhatCounts created the video above, giving us a look at some of the thing he experienced at Seattle Mind Camp 2.0. The video is about eight and a half minutes long, and does a good job of showing off the chaos that is Seattle Mind Camp.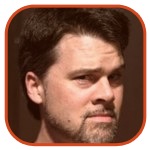 Posted by Stuart Maxwell Categories: Aftermath
Mind Camp 2.0 is in the books. On behalf of Andru and the rest of the planning committee, I want to thank the sponsors, the Camp Counselors, and the Youngstown Cultural Arts Center for making it all happen. Most of all, I want to thank the attendees. You guys rocked the Casbah. Each Mind Camp has been a learning experience for the organizers, and we'll keep refining the process to make things better. But when you guys show up and pitch in and make the best of things and bring your knowledge, your passion, and your experience… you make Seattle Mind Camp. Thank you for sharing the vision and making this such a successful and worthwhile event to be a part of.
I've seen a lot of positive blog posts pop up on Technorati in the last couple of days. If you've got any feedback about SMC2—things we could do better or things you liked—add it to the feedback notes on the wiki. Some folks are also retroactively filling in details of the weekend on the Session Notes and Session Grid pages.
Folks have dropped all sorts of files into Box.net, including audio files, mind maps, and presentation slides. Also see the pix on Flickr and the RSS stream from Gada.be. David Geller at WhatCounts even put a video up on YouTube.
Thanks again, everyone. Let's do it again in November.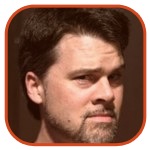 Posted by Stuart Maxwell Categories: Aftermath, Upcoming
(Speaking of random: I was trying to find a picture of something with the number 20, and was suddenly struck with the realization that the portrait of Andrew Jackson on the double sawbuck is a dead ringer for Jeff Conaway. I mean, is it just me?)
20 days until Seattle Mind Camp 2.0
As we look ahead to SMC2, I thought it might be interesting to take a moment to look back at SMC1. I've been poking around the Mind Camp wiki today, and there's a lot of good stuff there from the planning stages of the first camp, much of which I'd forgotten.
The Session Ideas page from Mind Camp 1.0, for instance, lists a bunch of cool stuff, some of which turned into sessions, some of which didn't. Ideas ranged from the pragmatic (managing multiple blogs across multiple domains) to the useful-but-frivolous (building a cheap solution to have your email read to you in the shower). One thing that I don't think happened last time, but that I'd definitely like to see at SMC2 is something Bryan Zug suggested:
Click to continue reading The Random Wow Factor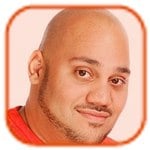 Posted by Andru Edwards Categories: Aftermath
I gotta give props to my friends Jesse and Nate of Hidden Frame Productions for taking the time to put this video together. They did their best to capture the overall vibe and energy that went on at Seattle Mind Camp, whether you were there, or if you missed it, you should take a look at the mini documentary. These are the guys that were showing the Make My Day choose-your-own-adventure DVD at Mind Camp.
Oh, and we should have news about the next Mind Camp event very soon!

Watch
| Seattle Mind Camp Mini-Documentary
© Gear Live Media, LLC. 2007 – User-posted content, unless source is quoted, is licensed under a Creative Commons Public Domain License. Gear Live graphics, logos, designs, page headers, button icons, videos, articles, blogs, forums, scripts and other service names are the trademarks of Gear Live Inc.