Essential Mind Camp Info!
Looking for the quick info on Seattle Mind Camp, and what exactly it is? We've collected the most important information right here for you:
Posted by Brian Dorsey Categories: Sessions, Announcements
Judging from the list of session ideas, this is going to be an amazing weekend! With so many good sessions running concurrently, it's inevitable that we're going to miss some of the action. However, good notes can help!
I set up a spot in the wiki to index notes from Mind Camp 2.0: MC2 Session Notes. I'd like to encourage everyone to create pages and add notes to any of the sessions they attend.
Also, for all you Mac users out there, give SubEthaEdit a try. The current version is a 30-day trial, but the previous version is still free. SubEthaEdit allows live collaborative note taking in the same document. I've seen how great collaborative notes can be, and it'd be great to see some of that for the Mind Camp Sessions! Ted Leung has written a bit about the experience on his blog: SubEthaEdit at PyCon.
Happy note-taking!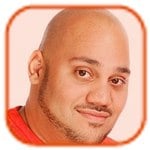 Posted by Andru Edwards Categories: Upcoming, Announcements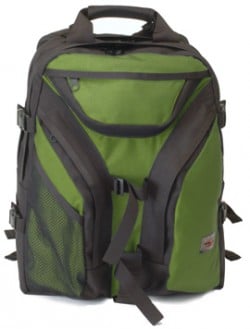 So, last year, there was quite a drop-off in attendance between day one and day two…partly because some people preferred to sleep in their own bed, and didn't make it back in the morning, and partly because we didn't really announce anything interesting for the morning. That being said, this time, we are.
In addition to sponsoring a tremendous dinner for us, Windows Live will also be taking care of breakfast. This isn't your normal continental affair either…we will have a chef on hand, ready to prepare omlettes, and we will have a bunch of other breakfasty goodness as well (yogurts, muffins, danishes, juice, etc.)
Even better, during the closing, we will be giving away some gear. We are talking about some great stuff, like the Tom Bihn Brain Bag, pictured at the right. It retails for $150, and is worth every penny. At Gear Live, we absolutely love Tom Bihn products. Big thanks to Darcy at Tom Bihn for giving us a couple of these bags to give away at Mind Camp 2.0. In addition to the bags, we have a few other nice things for the attendees. You gotta be there to win though. If you skip out on Saturday and don't come back, you may lose out!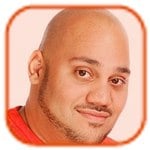 Posted by Andru Edwards Categories: Sessions, Announcements
We just got confirmation that State Representative Toby Nixon will be making an appearance at Mind Camp 2.0 at around 3:00 PM. When we set out to create this event, we wanted it to be much more than your run-of-the-mill camp/gathering/unconference. We wanted to do something relevant to the Seattle community. That being said, Toby's appearance will be a great opportunity for us local big-thinkers to share our thoughts with the Seattle government. Toby will talk about both what he does in the legislature, along with his duties at Microsoft, how they interact, and some of the new things he is working on in both places.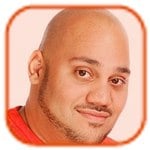 Posted by Andru Edwards Categories: Sponsors, Announcements

The love keeps on coming. Thank you to Rhapsody for the sponsorship. Even better, attendees get early access to the new Rhapsody Web Services technology. Sweet.
Rhapsody is the premiere music subscription service on the internet, offering unlimited access to a catalog of over 1.5 million songs. Rhapsody.com offers this same catalog in your web browser to Windows, Mac and Linux users. Through Rhapsody Web Services, developers can offer this same catalog of music on their site to their visitors. If you'd like to learn how to build a web site with cross-platform access to high-quality, full-length, legal streaming music from major labels, visit http://rws-blog.rhapsody.com for more information. Mind Camp 2.0 attendees will have early access to brand-new RWS technology.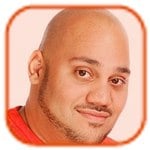 Posted by Andru Edwards Categories: Announcements
If you think you hit the wrong place, no worries. I just updated the theme of the site to better fit in with the Mind Camp logo. Oh, and also because I didn't think anyone would miss the periwinkle hyperlinks. I mean, I was correct in that assumption, right?
© Gear Live Media, LLC. 2007 – User-posted content, unless source is quoted, is licensed under a Creative Commons Public Domain License. Gear Live graphics, logos, designs, page headers, button icons, videos, articles, blogs, forums, scripts and other service names are the trademarks of Gear Live Inc.