Essential Mind Camp Info!
Looking for the quick info on Seattle Mind Camp, and what exactly it is? We've collected the most important information right here for you: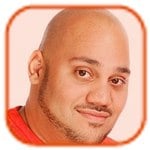 Posted by Andru Edwards Categories: Sessions, Announcements
We just created a Seattle Mind Camp YouTube channel, and have started uploading a bunch of content from previous Mind Camp events. You'll find recaps of a couple of past events, clips of interesting happenings, as well as a bunch of great sessions, posted in their entirety. We will continue pushing out great content from Seattle Mind Camp events, and we'll have a bunch of great content coming out of Mind Camp 6.0, which is now just two weeks away. If you haven't already, be sure to pick up your tickets!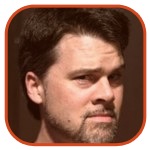 Posted by Stuart Maxwell Categories: Sessions, Announcements
Note: Some of you may have read this already when I posted it to the Seattle Mind Camp mailing list. I wanted to repeat it here, in case there's anyone who's not on that list yet.
We've tried to address some of the challenges of the previous method of having everyone sign up on the Session Grid at once, while retaining the spontaneity and egalitarian nature of that process. We hope this new process will have the benefit of, among other things, helping us to assign rooms of appropriate size to the more popular sessions, and to otherwise manage resources more efficiently.
For the impatient, here's the quick bottom line: keep an eye on your email for the release of the Session Organizer Candidate Form. You'll want to download that and bring it with you on the morning of Mind Camp, so that you can submit your session for consideration BEFORE opening remarks. Sessions will be selected by a combination of popular vote and lottery; rooms and times will be assigned by the Planning Committee.
Details after the jump:
Click to continue reading Session Selection Process for Seattle Mind Camp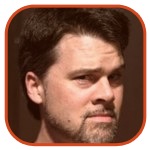 Posted by Stuart Maxwell Categories: Tips, Sessions
The idea of an unconference is relatively new, so I suppose it's not surprising that few people have a well-developed sense of how to plan and execute a top-notch unconference session. Time management, choosing compelling topics, or coping diplomatically with a participant who's monopolizing the conversation can all be challenges, even for experienced conference presenters. So, whether you're a newbie to November's Mind Camp, or an experienced 'Camper, you'll really appreciate Scott Berkun's latest post entitled "How to run a great unconference session."
Scott's post is filled with plenty of Dos and Don'ts, including some session patterns you can use to help shape your presentation. If you've signed up for Seattle Mind Camp, or any unconference, I'd encourage you to give it a read.
Read More
| Scott Berkun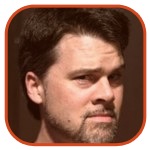 Posted by Stuart Maxwell Categories: Sessions, Announcements
We were pleased to learn that Marc Baldwin will be dropping by SMC2 on Sunday morning to hold a Q & A session. Marc is the Executive Policy Advisor for Governor Christine Gregoire. He is the Governor's lead policy advisor on economic development, science and techology issues.
Posted by Brian Dorsey Categories: Sessions, Announcements
Judging from the list of session ideas, this is going to be an amazing weekend! With so many good sessions running concurrently, it's inevitable that we're going to miss some of the action. However, good notes can help!
I set up a spot in the wiki to index notes from Mind Camp 2.0: MC2 Session Notes. I'd like to encourage everyone to create pages and add notes to any of the sessions they attend.
Also, for all you Mac users out there, give SubEthaEdit a try. The current version is a 30-day trial, but the previous version is still free. SubEthaEdit allows live collaborative note taking in the same document. I've seen how great collaborative notes can be, and it'd be great to see some of that for the Mind Camp Sessions! Ted Leung has written a bit about the experience on his blog: SubEthaEdit at PyCon.
Happy note-taking!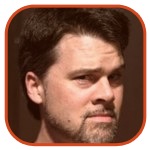 Posted by Stuart Maxwell Categories: Sessions
There's a lot of activity going on on the Session Ideas wiki page, and I thought I'd highlight one or two sessions-in-planning over the next couple of days. First up, Bryan Zug and Scott Berkun's Good Thing Rapid Discovery Slam. Here's the description from Bryan's blog:
Bring something short and interesting to read or show — something that has inspired you (or been caused as a result of you being inspired). Can be original or someone else's work. Bring stuff from every genre — the blogosphere, novels, poetry, tech, business, software/product design, whatever. Watch and listen to things that are inspiring and provoking minds from your tribe.

Each contributor will have 2 minutes at the helm. Bring various things to share in case there's time to do multiple rounds.

We will have a projector and audio hookups for multimedia. You need to bring the hardware for playing and any non-standard connectors. Count on standard monitor connectors and RCA for video in, as well as stereo 1/8 inch audio or RCA jacks for audio. We will also have an iPod AV cable with RCA video and audio connections.
There's more background at Bryan's blog, and activity on the wiki page, so check 'em out. What are you planning for Mind Camp 2.0?
Posted by Brian Dorsey Categories: Sessions
The Lightning Talks session will be a full session comprised of five minute talks. It'll be a whirlwind tour of ideas.
Show something interesting you've done lately, talk about your favorite new discovery, beg for help with a difficult problem, proclaim a call to action, tell us about a successful project or about a failed project, pull out that sweet hack you did, make someone else do a talk. We want to hear it all.
We'll have a sign-up sheet posted. I can't wait!
A more detailed description of Lightning talks can be found here.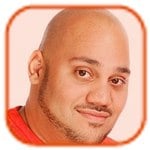 Posted by Andru Edwards Categories: Sessions, Upcoming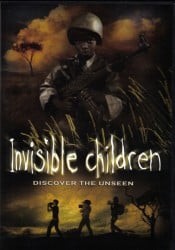 Earlier today I was able to view a short version of the film Invisible Children, a documentary focusing on a story where children are the weapons - and the victims - in a 20-year-long war going on in Northern Uganda. The 35-minute short version of the film was eye-opening, informative, and sometimes heart-breaking. On April 29, Invisible Children is having a nationwide call to action, where people across the nation will be commuting to outdoor places in their communities for large slumber parties in the effort to raise awareness of the effect that this war is having on the children in Uganda. In fact, over 1,000 are expected to camp out at Green Lake here in Seattle.
Since we will be at Mind Camp on April 29, why not watch the documentary, and have a discussion afterward about it? Maybe brainstorm on ways we can help?
I am thinking of having on short session sometime during the afternoon on Saturday where attendees can view the 35-minute short version, and then screening the whole movie later on that evening, with discussion to follow.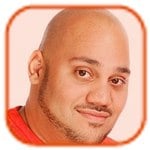 Posted by Andru Edwards Categories: Sessions, Announcements
We just got confirmation that State Representative Toby Nixon will be making an appearance at Mind Camp 2.0 at around 3:00 PM. When we set out to create this event, we wanted it to be much more than your run-of-the-mill camp/gathering/unconference. We wanted to do something relevant to the Seattle community. That being said, Toby's appearance will be a great opportunity for us local big-thinkers to share our thoughts with the Seattle government. Toby will talk about both what he does in the legislature, along with his duties at Microsoft, how they interact, and some of the new things he is working on in both places.
© Gear Live Media, LLC. 2007 – User-posted content, unless source is quoted, is licensed under a Creative Commons Public Domain License. Gear Live graphics, logos, designs, page headers, button icons, videos, articles, blogs, forums, scripts and other service names are the trademarks of Gear Live Inc.