Essential Mind Camp Info!
Looking for the quick info on Seattle Mind Camp, and what exactly it is? We've collected the most important information right here for you: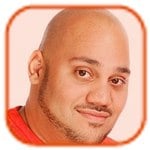 Posted by Andru Edwards Categories: Sponsors

SideCar is the newest way to get around in the Seattle area, and we're happy to announce that the company is the platinum sponsor of Seattle Mind Camp 8.
SideCar instantly connects people with extra space in their cars with those who need to get from one place to another. Like a quick and hassle-free carpool, SideCar offers an easy, safe, reliable, and completely donation-based way to get from here to there.
SideCar will be providing rides to and from Seattle Mind Camp, and giving credit to each attendee to get acquainted with the service.
If you don't have your Mind Camp 8 tickets yet, be sure to grab them now--Mind Camp 8 kicks off on December 15!
Read More
| SideCar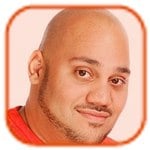 Posted by Andru Edwards Categories: Sponsors

We've gotta give a shout-out to Ivy Worldwide for stepping in to support Seattle Mind Camp 8.
Ivy Worldwide offers social media marketing for small-to-medium businesses, as well as the world's largest brands.
I've actually worked with these guys on campaigns in the past, and they're a top-notch firm that knows how to get results.
If you don't have your Mind Camp 8 tickets yet, be sure to grab them now--Mind Camp 8 kicks off on December 15!
Read More
| Ivy Worldwide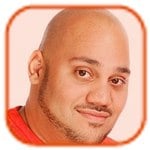 Posted by Andru Edwards Categories: Activities, Sponsors, Upcoming, Announcements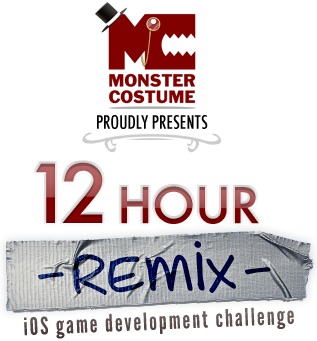 We told you about REMIX, the 12-hour overnight iOS dev competition that we're holding at Mind Camp 7 last week, and now Mind Camp sponsor Monster Costume is looking to up the ante to make sure the competition is fierce. Remember, we're gonna be giving each of the three winners an iPad 2...and now we are happy to announce that all iOS developers, artists, engineers, and designers will get free access to Mind Camp 7! Remember, you don't even need to be a developer to compete, designers and artists are just as valuable in this one-of-a-kind showdown! REMIX will take place during the overnight portion of Mind Camp 7, and there'll be other things going on ("I'm not the werewolf...") during the night as well. If you are coming to Mind Camp 7 and want to be a part of REMIX, grab your Mind Camp ticket below using promo code: awesomesauce - that will get you a free ticket. Then, be sure you sign up for REMIX and that will confirm your free entry!
Click to continue reading Seattle iOS devs - your Mind Camp 7 ticket is free, thanks to Monster Costume!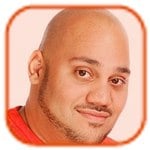 Posted by Andru Edwards Categories: Activities, Sponsors, Upcoming, Announcements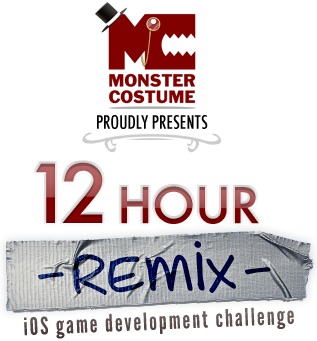 UPDATE: If you're an iOS developer, artist, designer, or engineer, and want to take part in REMIX, Monster Costume is offering you free access to the entire Mind Camp 7 event! Drop an email to andru AT gearlve.com to get your free ticket.
If you're an iOS developer, designer, artist or the like, you'll wanna pay attention to yet another reason why Seattle Mind Camp 7 is where you'll wanna be on August 20! Monster Costumer, the sponsor of Mind Camp 7, will be hosting REMIX - an overnight 12-hour iOS game development challenge. Teams of three will take the existing source code of a never-before-published, bare bones, functional iOS game. It is then your task to take that code, and mash on it until it's a game of unsurpassed brilliance (or, you know, until 12 hours is up.) At the end of the challenge, the team with the most outstanding finished product, as determined by our judges and Mind Camp attendees, will be named the winner - and all three team members will each receive an Apple iPad 2!
The competition will begin at 9:00pm, so you'll be able to enjoy all the other sessions and festivities during Mind Camp - but overnight you'll be battling to walk away with a trio of iPads, and to show off your stuff. Monster Costume will even partner with your team to publish the game to the App Store.
So, what is the game to be remixed? We figured you'd ask, but unfortunately that's being kept secret until 9:01pm on August 20!
Be sure to get registered for Seattle Mind Camp 7 so you can take part in the competition - and then head on over to the REMIX registration page. There's no extra fee to participate in the REMIX challenge, but this helps us plan for how many people want to take part, who's teaming up with who, who needs a teammate, etc.
Click to continue reading Remix: The 12-hour iOS development challenge happening at Mind Camp 7!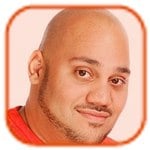 Posted by Andru Edwards Categories: Sponsors

We've gotta give a shout-out to Gist for stepping in to support Seattle Mind Camp 6.0.
Know More About Who You Know. Gist helps you build stronger relationships by connecting the inbox to the web to provide business-critical information about the people and companies that matter the most.
Definitely a cool service, with a superb iPhone app to boot.
Read More
| Gist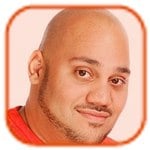 Posted by Andru Edwards Categories: Sponsors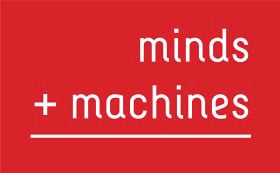 We always says that local happenings like Seattle Mind Camp rely on the kindness of local companies to make the events a success, and we want to give a thank you to Seattle's Mind + Machines for being the first company to step in as a sponsor of Mind Camp 6.0. We asked them to tell us a bit about their company:
Starting a new top level domain? We can help. We will guide you from application to approval to operations, with expert assistance at every step. We work with corporate, geographical, market-niche, and not-for-profit TLDs. Espresso, our registry platform, offers low flat-rate pricing, a low annual minimum, flexible contract terms, and a built-in sales channel to all the top domain registrars. We currently help operate over a dozen ccTLDs, have decades of experience, and are a Seattle company. Meet Jothan Frakes, COO of Minds + Machines at MindCamp 6, he's glad to answer questions about domain names and share his experience with fellow attendees.
Awesome. Be sure to say "Hi!" to Jothan at Mind Camp, and again, big thanks to Minds + Machines.
Read More
| Minds + Machines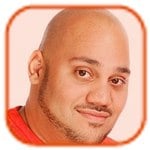 Posted by Andru Edwards Categories: Activities, Sponsors
We've gotta hand it to Lief Hansen for the way that he handled getting the ice broken and getting people talking prior to the start of Mind Camp 5.0. One of his activities involved a massive Rock, Paper, Scissors flash tournament. The losers became the cheerleaders for the winners, until we had two people battling it out, each with half of the attendees cheering them on. Awesome.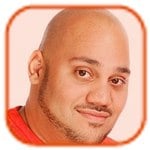 Posted by Andru Edwards Categories: Sponsors

Windows Mobile and Online Services are two of the fastest growing businesses at Microsoft. They are creating products that could free people from the physical limitations of the office, improve efficiency and responsiveness, build return on investment and experience a wealth of business and productivity applications. Windows Mobile offers a flexible solution that includes familiar Microsoft software and adapts to existing technology and infrastructure.

Join us for a refreshment and take a compatibility test at Mind Camp to see if you're a good match for a position at our new South Lake Union office in Seattle! Anyone who participates is also eligible to win one of five HTC Diamond SmartPhones, one of the most sophisticated SmartPhones that runs Windows Mobile 6.1, which features a vibrant touch screen, an ultra-fast HSDPA internet connectivity, a 3.2 megapixel auto-focus camera, 4GB of internal storage, an Integrated GPS along with many others.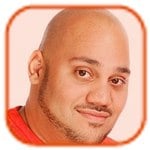 Posted by Andru Edwards Categories: Sponsors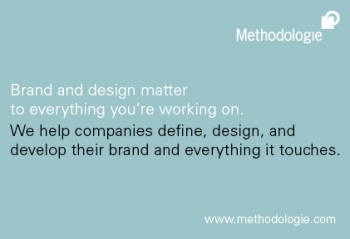 We just wanted to quickly shout out that Methodologie has kindly sponsored a PA system for us to use during the Seattle Mind Camp 5.0 event! Thank you, Bryan Zug, for getting that set up for us. Here's more detail on the company:
Methodologie helps companies define, design, and develop their brand and everything it touches. They've built a reputation across the country for powerful and creative communications for clients such as Xbox, Sun Microsystems, and The Coca-Cola Company, The MacArthur Foundation, and Dale Chihuly.
Founded in 1988, they have an award-winning team of 29 print, interactive and brand strategy experts who will ensure your next project rises to the surface in this competitive attention economy.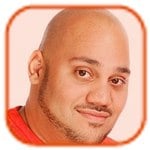 Posted by Andru Edwards Categories: Sponsors

Nokia's got dinner covered, and we wanted to throw a big "Thanks!" their way for doing so. The company, based in Finland, just opened up an office locally in Kirkland, and they are looking for a few good people. You can get details below. Oh, and they'll also be giving away a mobile phone at the event, details to come. Here's a look at the Mind Camp 5.0 lunch and dinner menus, catered by Ponti Seafood Grill.
Nokia, based in Espoo, Finland, has opened a new office in Puget Sound with Share on Ovi, a new, free personal media sharing community that makes it easy to upload, manage and share photos, videos and more through a mobile phone or desktop PC. Meaning "door" in Finnish, Ovi is Nokia's "Internet Gateway" and Share on Ovi offers a community where anyone can socialize around the most meaningful aspects of their lives, the moments they capture every day. With unlimited free storage for media the service frees up people to share their experience anytime and anywhere.

Located in Kirkland, WA the site is host to a "technical center of excellence" where a rapidly growing development and delivery team design service and client software on the latest open source platforms. These are key components in Nokia's broader Internet services vision of providing seamless access to information, entertainment and social networks at any time, anywhere, from any connected device, in any way that you choose. In Development and Delivery, you can be part of creating the future of all Nokia personal media sharing services!

To sign up for an account, please visit http://share.ovi.com

To be considered for career opportunities in J2ME, Web Development or Java SDET send your resume to: ext-aimee.cook@nokia.com
© Gear Live Media, LLC. 2007 – User-posted content, unless source is quoted, is licensed under a Creative Commons Public Domain License. Gear Live graphics, logos, designs, page headers, button icons, videos, articles, blogs, forums, scripts and other service names are the trademarks of Gear Live Inc.