Essential Mind Camp Info!
Looking for the quick info on Seattle Mind Camp, and what exactly it is? We've collected the most important information right here for you: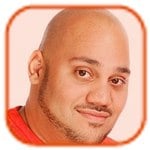 Posted by Andru Edwards Categories: Sponsors, Upcoming, Announcements
We want to throw out a few words of appreciation to TrenchMice, one of our Mind Camp 4.0 sponsors. TrenchMice is a community-moderated forum that gives you "Insight from the Trenches" - what's really going on in the companies around you. It's the place to speak your mind when your company did something brilliant, or brilliantly moronic. Warn someone off, or give your place credit for having good sense.
The content comes from the members, blogs, and other web sources. Members' posts can be anonymous.
TrenchMice.com is proud to sponsor Mind Camp 4.0, and they're giving free two-month Gold memberships to MindCampers!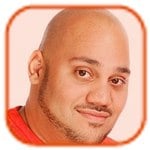 Posted by Andru Edwards Categories: Sponsors

A big "Thank You" goes out to the Jim and Tris over at One by One Media, as they are our first Gold sponsor for Seattle Mind Camp 4.0:
One By One Media, run by Jim Turner and Tris Hussey, is a full-service, turn-key blog and social media consultancy. We specialize in setting up blogs for businesses, blogosphere monitoring, and are the largest professional blogging agency on the Blogosphere. OBO can set up your blog and have a professional, reliable, and seasoned blogger blog on your industry vertical.
Read More
| One By One Media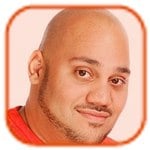 Posted by Andru Edwards Categories: Sponsors

Our friends over at Seattle's hottest Social Discovery service, Blue Dot, have jumped into the sponsorship pool as a Gold sponsor.
Blue Dot, Inc., is a Seattle-based company whose mission is to help people stay connected with their friends, wherever they are, whenever they want. Through a new type of communication described as Social Discovery®, Blue Dot's free Web site allows users to find, save and share interesting Web content with friends and family. The company's technology lets users quickly communicate and share information on a wide range of topics in a way that can be easily incorporated into their daily activities.
Read More
| Blue Dot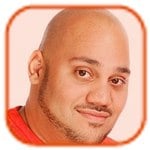 Posted by Andru Edwards Categories: Sponsors

Sxip has signed on to provide badge-holders and lanyards for Seattle Mind Camp 3.0, so that means we will have those nice, business card holding, pen holding, name tag displaying badge holders this time around. Good times.
Sxip Identity is the market leader for Identity 2.0, an internet-scale approach to identity and access management that is simple, secure and open. For the enterprise market, Sxip Access delivers delegated authentication and access control for on-demand, software-as-a-service applications, which mitigates provisioning risk and significantly improves user experience. For websites Sxip has developed Whobar, an open source package for web developers, which enables users to easily register and login to a website using their choice of emerging identity protocols, such as CardSpace, i-names, and OpenID. For blogs, Sxore enables authentic conversations by preventing spam and bringing identity and reputation to the blogosphere. See sxip.com for more info.
Read More
| Sxip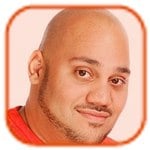 Posted by Andru Edwards Categories: Sponsors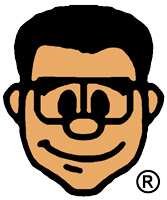 A big "Thank You" to Lockergnome for supporting Seattle Mind Camp 3.0 as a Premium Sponsor:
To inform, empower, and entertain - Lockergnome is here as a resource for people who are curious about the world of technology around them. Novices and experts are welcome to explore our ever-growing list of resources. Our contributors are full of passion. We will do our best to keep you informed on a daily basis. We will share your feedback, suggestions, and stories with the rest of our community whenever and wherever possible. If you seek knowledge, if you seek professional growth, if you seek information that's presented in a personal voice… you're home with Lockergnome.
Read More
| Lockergnome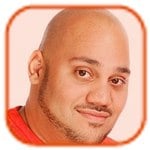 Posted by Andru Edwards Categories: Activities, Sponsors
Brady Forrest just informed me that we will be getting a handful of books to give away at Seattle Mind Camp 3.0. The books are Mind Performance Hacks and Building Scalable Websites. We will figure out an interesting way on how to determine the winners at the event.
The O'Reilly Radar team, pays attention to what's new and interesting in the world of technology. Our methodology is simple: we draw from the wisdom of the alpha geeks (like MindCampers) in our midst, paying attention to what's interesting to them, amplifying these weak signals, and seeing where they fit into the innovation ecology. We share our thoughts via the Radar blog and our conferences such as ETech, Where 2.0, RailsConf, and the brand new Web 2.0 Expo.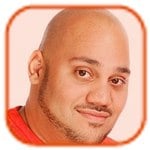 Posted by Andru Edwards Categories: Sponsors, Announcements

We are happy to announce that Google has stepped in as a Mind Camp 3.0
Platinum
Diamond Sponsor, taking care of dinner for the event. We know that you already know - but it needs to be said:
Google's mission is to organize the world's information and make it universally accessible and useful.

As a first step to fulfilling that mission, Google's founders Larry Page and Sergey Brin developed a new approach to online search that took root in a Stanford University dorm room and quickly spread to information seekers around the globe. Google is now widely recognized as the world's largest search engine—an easy-to-use free service that usually returns relevant results in a fraction of a second.
Read More
| Google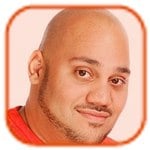 Posted by Andru Edwards Categories: Sponsors
A big thank you to WhatCounts for stepping up as the first Mind Camp 3.0 Gold Sponsor:
WhatCounts is a unique email marketing firm - providing cutting-edge publishing technology. More than just an email offering, their systems are easy-to-use and highly flexible, allowing clients to create and deliver targeted and engaging communications to their customer base, resulting in stronger relationships, increased revenue and brand improvement. From dynamic content delivery, to sophisticated survey systems, integrated Blogging/RSS, SMS, CAN-SPAM compliance and deliverability tools, the WhatCounts platform offers the most comprehensive features in the marketplace.
Read More
| WhatCounts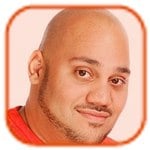 Posted by Andru Edwards Categories: Sponsors, Upcoming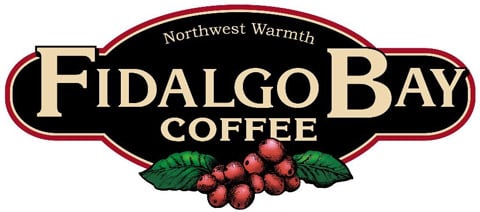 You have no idea how many people in Seattle love coffee. Uh, right. Nonetheless, we thought you might be interested in knowing that we have a coffee sponsor for Seattle Mind Camp 3.0 that promises to keep your cups full with some great-tasting brew.
Fidalgo Bay Coffee serves customers throughout the US and internationally; distributing premium coffee and complete espresso solutions. The main roasting facility is located in Burlington, Washington and is mainly a wholesale business. They share in a passion for providing their customers with the best tasting coffees backed with exceptional service. Together they ensure their customers receive the highest quality products, as well as the personal touch.
Fidalgo Bay products can now be found throughout the United States, as well as internationally, in coffee shops, espresso stands, restaurants, hotels, offices and in private residences.
A big "Thank You" goes out to Mind Camper Christian Burns for helping to get this set up.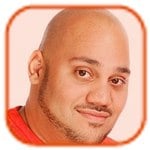 Posted by Andru Edwards Categories: Sponsors

Aww yeah - Coming in during the clutch is the Internet Explorer 7 team. A big thank you to these guys for becoming a Premium Sponsor of Seattle Mind Camp 2.0. Oh, and check be sure to check out the latest IE 7 update:
Beta 2 - Get it now: http://www.microsoft.com/ie
© Gear Live Media, LLC. 2007 – User-posted content, unless source is quoted, is licensed under a Creative Commons Public Domain License. Gear Live graphics, logos, designs, page headers, button icons, videos, articles, blogs, forums, scripts and other service names are the trademarks of Gear Live Inc.