Our friends over at Seattle's hottest Social Discovery service, Blue Dot, have jumped into the sponsorship pool as a Gold sponsor.
Blue Dot, Inc., is a Seattle-based company whose mission is to help people stay connected with their friends, wherever they are, whenever they want. Through a new type of communication described as Social Discovery®, Blue Dot's free Web site allows users to find, save and share interesting Web content with friends and family. The company's technology lets users quickly communicate and share information on a wide range of topics in a way that can be easily incorporated into their daily activities.
Read More
| Blue Dot


Sxip has signed on to provide badge-holders and lanyards for Seattle Mind Camp 3.0, so that means we will have those nice, business card holding, pen holding, name tag displaying badge holders this time around. Good times.
Sxip Identity is the market leader for Identity 2.0, an internet-scale approach to identity and access management that is simple, secure and open. For the enterprise market, Sxip Access delivers delegated authentication and access control for on-demand, software-as-a-service applications, which mitigates provisioning risk and significantly improves user experience. For websites Sxip has developed Whobar, an open source package for web developers, which enables users to easily register and login to a website using their choice of emerging identity protocols, such as CardSpace, i-names, and OpenID. For blogs, Sxore enables authentic conversations by preventing spam and bringing identity and reputation to the blogosphere. See sxip.com for more info.
Read More
| Sxip

With just a few weeks left until the event, the race is on to grab a Mind Camp 3.0 ticket. As of this writing, we have 14 more spots left for those who want to be a part of the Seattle Mind Camp experience. I expect those will be snatched up before the end of the week. That said, be sure to tell your friends and colleagues about the event if you think they would dig our vibe. Also, be sure to hit the wiki to start planning the things you want to do this time around.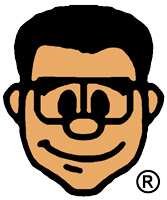 A big "Thank You" to Lockergnome for supporting Seattle Mind Camp 3.0 as a Premium Sponsor:
To inform, empower, and entertain - Lockergnome is here as a resource for people who are curious about the world of technology around them. Novices and experts are welcome to explore our ever-growing list of resources. Our contributors are full of passion. We will do our best to keep you informed on a daily basis. We will share your feedback, suggestions, and stories with the rest of our community whenever and wherever possible. If you seek knowledge, if you seek professional growth, if you seek information that's presented in a personal voice… you're home with Lockergnome.
Read More
| Lockergnome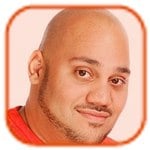 Posted by Andru Edwards Categories: Activities, Sponsors
Brady Forrest just informed me that we will be getting a handful of books to give away at Seattle Mind Camp 3.0. The books are Mind Performance Hacks and Building Scalable Websites. We will figure out an interesting way on how to determine the winners at the event.
The O'Reilly Radar team, pays attention to what's new and interesting in the world of technology. Our methodology is simple: we draw from the wisdom of the alpha geeks (like MindCampers) in our midst, paying attention to what's interesting to them, amplifying these weak signals, and seeing where they fit into the innovation ecology. We share our thoughts via the Radar blog and our conferences such as ETech, Where 2.0, RailsConf, and the brand new Web 2.0 Expo.
Sales for Seattle Mind Camp 3.0 have been excellent so far, and today we surpassed the 100 ticket mark. This means we have less than 25 Early Bird tickets left, and that we have sold over 40% of total Seattle Mind Camp 3.0 spots. If you want to be there, be sure to make your purchase soon.
We have a few fun things in the works that we hope to be able to announce over the next few days, so stay tuned for that.
On Monday morning, we released 125 Seattle Mind Camp 3.0 early bird tickets for sale. Here we are a few days later, and we have already sold over half of them. Even better, we are seeing attendee names that we haven't seen before, which means word is spreading about the event itself. Very cool. If you want to get in on early bird pricing, be sure to do it now, as they are being snapped up in quick fashion. Also, please let others know about the event - the more varied we can make this, the better I think we would all enjoy it as a whole in the end.
In other news, we are still looking for sponsors for Seattle Mind Camp 3.0 - as you can see, the sponsor area on the right-hand side of the page is empty!

Tickets for Seattle Mind Camp 3.0 are on sale now, as we have released the first half of our tickets to be sold at a discounted price (the next round of tickets will cost just a bit more.) We have a few extra costs this time around, which has resulted in a ticket price increase over the last Mind Camp, but we think that some of the things we have up our sleeves should be worth it for you.

To take advantage of the early camper discount, head on over to the Mind Camp 3.0 registration page. A couple of things to note:
We need your FULL, REAL address. We will be mailing out tickets, and if we don't have yoru address, we can't mail yours.
Double-check the spelling of your name. If you make a typo in your name, that same typo will be on your badge.
List a corporate affiliation ONLY if you want it printed on your badge. Otherwise, put your website, blog, or whatever else you want to appear on your badge.
Seattle Mind Camp 3.0 is starting to take shape, and we are ready to announce the date and venue. We have recently been getting quite a few inquiries, so here goes:
Seattle Mind Camp 3.0 will take place on November 11-12 at the Youngstown Cultural Arts Center, the same venue that hosted Mind Camp 2.0.
Mark your calendars and save the date. Oh, and tickets? We will release the first round of ticket sales on Monday, August 28, 2006. We will be opening up about half of our tickets for early purchase at a discount. Start spreading the word and letting people know about Mind Camp 3.0.
Sponsors? We are looking for you - contact us if you are interested in helping make Mind Camp 3.0 happen.
© Gear Live Media, LLC. 2007 – User-posted content, unless source is quoted, is licensed under a Creative Commons Public Domain License. Gear Live graphics, logos, designs, page headers, button icons, videos, articles, blogs, forums, scripts and other service names are the trademarks of Gear Live Inc.