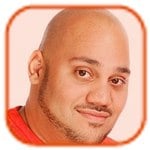 Posted by Andru Edwards Categories: Tips, Upcoming
Mind Camp is all about participation and networking - checking out what cool projects people are working on, and getting a chance to show off your own work, or to discuss your crazy off-the-wall ideas. We want to encourage everyone, therefore, to bring stuff.
If you have a cool gadget you want to show off, bring it. If you love photography, bring your camera. Videography? Bring your video cameras and drones.
If you've a website that you want to get some eyeballs on, bring your laptop.
If you have a favorite board game or card game, bring that.
Are you a gamer? Bring your Nintendo 3DS, or bring an Xbox One or Playstation 4 and we can set up a room for multiplayer gaming.
Even if it's just a cool book or piece of video, or anything that might spark an interesting conversation, bring it with you. It's a 24-hour event, so if you think you'll wanna take a nap, bring a sleeping bag! We want everyone engaged and active and helping us out to make sure Mind Camp 10 blows the socks off of the last nine events
See you Saturday!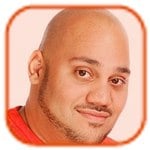 Posted by Andru Edwards Categories: Activities, Sponsors, Upcoming, Announcements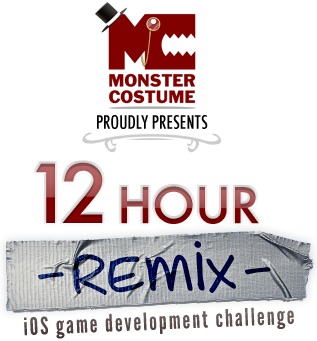 We told you about REMIX, the 12-hour overnight iOS dev competition that we're holding at Mind Camp 7 last week, and now Mind Camp sponsor Monster Costume is looking to up the ante to make sure the competition is fierce. Remember, we're gonna be giving each of the three winners an iPad 2...and now we are happy to announce that all iOS developers, artists, engineers, and designers will get free access to Mind Camp 7! Remember, you don't even need to be a developer to compete, designers and artists are just as valuable in this one-of-a-kind showdown! REMIX will take place during the overnight portion of Mind Camp 7, and there'll be other things going on ("I'm not the werewolf...") during the night as well. If you are coming to Mind Camp 7 and want to be a part of REMIX, grab your Mind Camp ticket below using promo code: awesomesauce - that will get you a free ticket. Then, be sure you sign up for REMIX and that will confirm your free entry!
Click to continue reading Seattle iOS devs - your Mind Camp 7 ticket is free, thanks to Monster Costume!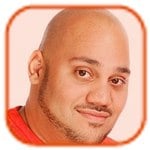 Posted by Andru Edwards Categories: Activities, Sponsors, Upcoming, Announcements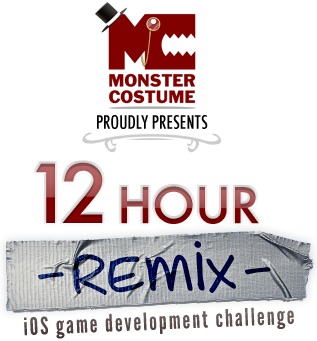 UPDATE: If you're an iOS developer, artist, designer, or engineer, and want to take part in REMIX, Monster Costume is offering you free access to the entire Mind Camp 7 event! Drop an email to andru AT gearlve.com to get your free ticket.
If you're an iOS developer, designer, artist or the like, you'll wanna pay attention to yet another reason why Seattle Mind Camp 7 is where you'll wanna be on August 20! Monster Costumer, the sponsor of Mind Camp 7, will be hosting REMIX - an overnight 12-hour iOS game development challenge. Teams of three will take the existing source code of a never-before-published, bare bones, functional iOS game. It is then your task to take that code, and mash on it until it's a game of unsurpassed brilliance (or, you know, until 12 hours is up.) At the end of the challenge, the team with the most outstanding finished product, as determined by our judges and Mind Camp attendees, will be named the winner - and all three team members will each receive an Apple iPad 2!
The competition will begin at 9:00pm, so you'll be able to enjoy all the other sessions and festivities during Mind Camp - but overnight you'll be battling to walk away with a trio of iPads, and to show off your stuff. Monster Costume will even partner with your team to publish the game to the App Store.
So, what is the game to be remixed? We figured you'd ask, but unfortunately that's being kept secret until 9:01pm on August 20!
Be sure to get registered for Seattle Mind Camp 7 so you can take part in the competition - and then head on over to the REMIX registration page. There's no extra fee to participate in the REMIX challenge, but this helps us plan for how many people want to take part, who's teaming up with who, who needs a teammate, etc.
Click to continue reading Remix: The 12-hour iOS development challenge happening at Mind Camp 7!

Windows Mobile and Online Services are two of the fastest growing businesses at Microsoft. They are creating products that could free people from the physical limitations of the office, improve efficiency and responsiveness, build return on investment and experience a wealth of business and productivity applications. Windows Mobile offers a flexible solution that includes familiar Microsoft software and adapts to existing technology and infrastructure.

Join us for a refreshment and take a compatibility test at Mind Camp to see if you're a good match for a position at our new South Lake Union office in Seattle! Anyone who participates is also eligible to win one of five HTC Diamond SmartPhones, one of the most sophisticated SmartPhones that runs Windows Mobile 6.1, which features a vibrant touch screen, an ultra-fast HSDPA internet connectivity, a 3.2 megapixel auto-focus camera, 4GB of internal storage, an Integrated GPS along with many others.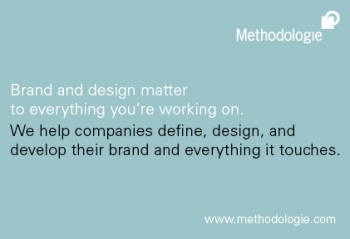 We just wanted to quickly shout out that Methodologie has kindly sponsored a PA system for us to use during the Seattle Mind Camp 5.0 event! Thank you, Bryan Zug, for getting that set up for us. Here's more detail on the company:
Methodologie helps companies define, design, and develop their brand and everything it touches. They've built a reputation across the country for powerful and creative communications for clients such as Xbox, Sun Microsystems, and The Coca-Cola Company, The MacArthur Foundation, and Dale Chihuly.
Founded in 1988, they have an award-winning team of 29 print, interactive and brand strategy experts who will ensure your next project rises to the surface in this competitive attention economy.
When you guys said you wanted us to go back to the 24-hour format for Mind Camp, we decided to make sure that happened, no matter how long it took to find the appropriate venue. Thanks to Mind Camp attendee Scott Bright, we've got it - Synapse, located in downtown Seattle. Never heard of Synapse? Well, that's kinda the point - they do some amazing things there, but no one knows it. They also just happen to have an amazing space for us to use for a 24-hour Mind Camp event. So it's on.
Seattle Mind Camp 5.0 will start on November 22 at 11:00 AM, and will conclude the following morning, November 23 at 10:00 AM.
Here's the address:
Synapse
1511 6th Ave
Seattle, WA 98101
View Google Map
Here's the Facebook event page.
Go ahead and spread the word, we think this will be the best Mind Camp event we've ever done, because the space is casual, and fits in perfectly with the things we want to do. Plus, they have some really cool stuff to show off. You gonna be there?
I wanted to follow up from the email I sent out a couple of weeks ago to those of you who have purchased a ticket to Mind Camp 5.0 already. Since we weren't able to raise enough sponsorship to cover the cost of the event, we will be delaying it. As it turns out, the usual companies who would sponsor have pretty much all spent their budget on CES, which takes place the week before Mind Camp would have.
I am in talks with the venue to see what date we can push back to - I am thinking it is going to be mid-March, so about an 8 week delay. This will (hopefully) give us a little more time to firm up sponsorship so we can get things paid for. As far as Mind Camp 5.0 goes, we have so far only signed one sponsor - TrenchMice at $500. A big thank you goes out to them.
If you've already paid for a ticket and want a refund, just drop me an email, and I will issue you one immediately. Otherwise, your ticket will simply be transferred and will be good for the newly chosen date. Once I found out when that will be, I will let you guys know.
In the meantime, if you have contacts at any local companies that you believe would benefit from supporting the event, please send them my way. Feel free to get back to me with any questions, and have a happy holiday!
Previous Seattle Mind Camp attendees have already started receiving emails about the next event, Seattle Mind Camp 4.0. We have just announced the date and venue of the event. The next Seattle Mind Camp even takes place on July 1, 2007 at the Tukwila Community Center. Tickets are already on sale, so be sure to grab one before they are gone. Discounted early bird tickets are available.
Mark your calendars and save the date. We will be opening up about half of our tickets for early purchase at a discount. Start spreading the word and letting people know about Mind Camp 4.0.
A couple of things to note when registering:
We need your FULL, REAL address. We will be mailing out tickets, and if we don't have yoru address, we can't mail yours.
Double-check the spelling of your name. If you make a typo in your name, that same typo will be on your badge.
List a corporate affiliation ONLY if you want it printed on your badge. Otherwise, put your website, blog, or whatever else you want to appear on your badge.
Sponsors? We are looking for you - contact us if you are interested in helping make Mind Camp 4.0 happen.

Our friends over at Seattle's hottest Social Discovery service, Blue Dot, have jumped into the sponsorship pool as a Gold sponsor.
Blue Dot, Inc., is a Seattle-based company whose mission is to help people stay connected with their friends, wherever they are, whenever they want. Through a new type of communication described as Social Discovery®, Blue Dot's free Web site allows users to find, save and share interesting Web content with friends and family. The company's technology lets users quickly communicate and share information on a wide range of topics in a way that can be easily incorporated into their daily activities.
Read More
| Blue Dot

Yesterday we hit the 200 mark for ticket sales, which leaves us with 50 tickets left for the event, which takes place in just over a month. We are starting to pull things together for the event, and hope to have as many people there to enjoy the festivities as possible. If you are going to be there, please be sure to hit the wiki to get started on planning your sessions and extra-curricular activities. Now is the time to let others know about the event - and be sure to think outside the box when inviting, as we don't all have to be techies. Think teachers, doctors, historians, videographers, actors, professors, musicians, artists, etc. Let's mix this thing up and include the elite from all Seattle verticals in this thing.
As a side note, a big thank you to everyone who came to the pre-Mind Camp 3.0 party at Nectar. We had a fantastic time.
© Gear Live Media, LLC. 2007 – User-posted content, unless source is quoted, is licensed under a Creative Commons Public Domain License. Gear Live graphics, logos, designs, page headers, button icons, videos, articles, blogs, forums, scripts and other service names are the trademarks of Gear Live Inc.