Windows Mobile and Online Services are two of the fastest growing businesses at Microsoft. They are creating products that could free people from the physical limitations of the office, improve efficiency and responsiveness, build return on investment and experience a wealth of business and productivity applications. Windows Mobile offers a flexible solution that includes familiar Microsoft software and adapts to existing technology and infrastructure.

Join us for a refreshment and take a compatibility test at Mind Camp to see if you're a good match for a position at our new South Lake Union office in Seattle! Anyone who participates is also eligible to win one of five HTC Diamond SmartPhones, one of the most sophisticated SmartPhones that runs Windows Mobile 6.1, which features a vibrant touch screen, an ultra-fast HSDPA internet connectivity, a 3.2 megapixel auto-focus camera, 4GB of internal storage, an Integrated GPS along with many others.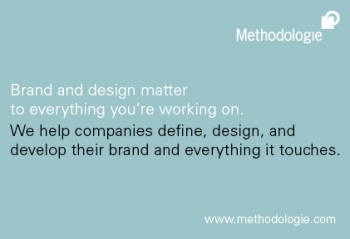 We just wanted to quickly shout out that Methodologie has kindly sponsored a PA system for us to use during the Seattle Mind Camp 5.0 event! Thank you, Bryan Zug, for getting that set up for us. Here's more detail on the company:
Methodologie helps companies define, design, and develop their brand and everything it touches. They've built a reputation across the country for powerful and creative communications for clients such as Xbox, Sun Microsystems, and The Coca-Cola Company, The MacArthur Foundation, and Dale Chihuly.
Founded in 1988, they have an award-winning team of 29 print, interactive and brand strategy experts who will ensure your next project rises to the surface in this competitive attention economy.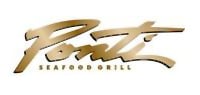 Curious about what you'll be eating at the next Seattle Mind Camp event? Well, allow me to tell you. Lunch and dinner are being catered by the local Ponti Seafood Grill, who've gone out of their way to put together a menu that meets the needs of vegetarians, those who can't eat gluten, and regular old people who eat anything. First up, lunch:
LUNCH BUFFET
Sliced Baguette
Cold Sliced Grilled Chicken
Soba Noodle Salad with shaved carrots, scallions, sesame vinaigrette
Orzo Pasta with arugula pesto, cherry tomatoes and pinenuts
Vegetable Crudite with green goddess dressing
Freshly Baked Brownies
Did you catch that? Freshly. Baked. Brownies. I'm in. Then, of course, there's dinner. The dinner sponsor is Nokia's Share on Ovi, and they'll also be giving away a Nokia N78 as well during dinnertime.
DINNER BUFFET
Handmade Flatbread with carmelized onions
Carrot Ginger Soup
Salad Bar: Light Smoked Coho Salmon, Grilled Wild Prawns, Chopped Romaine, Herb Croutons, Cherry Tomatoes, Cucumbers, Red Onion, Capers Choice of: Classic Caesar Dressing, Caper Vinaigrette
Sliced Baguette
Vegetarian Penne Pesto Pasta with grilled carrots, zucchini, squash, toasted garlic
Warm chocolate-chip cookies
Seasonal Fresh Fruit
See? Told you…delicious.

We want to thank Bungee Labs for stepping up to support the effort behind Seattle Mind Camp 5.0!
Bungee Labs is creator of the Bungee Connect web application development and hosting platform-as-a-service (PaaS), a single environment for building and delivering a new class of interactive rich web applications and user experiences. Bungee Connect facilitates rapid integration of web services and databases (public and private), eliminates programming for Ajax interactivity, and enables instantaneous application deployment for end-user use. Bungee Connect eliminates significant time and cost across the entire application lifecycle. Bungee-powered apps can be instantly deployed on the Bungee Grid multi-tenant grid infrastructure or on a Bungee Application Server running on self-managed infrastructure. Bungee Connect is the most extensive implementation of a PaaS. A privately held company, Bungee Labs is backed by North Bridge Venture Partners, Venrock Associates and Epic Ventures. Visit www.bungeelabs.com.

We want to thank Microsoft's WIndows Live division for stepping up as one of our sponsors for Mind Camp 5.0:
Live Search, http://www.live.com, is one of the leading search engines on the web helping more than 185 million people each month quickly find, view, organize and preview search results. Microsoft is committed to delivering a better search experience and value for consumers and advertisers. With a simple, easy to use design and advanced tools, Live Search provides relevant search query results across entertainment, travel, news, shopping, local, and health categories.
Read More
| Live Search

When you guys said you wanted us to go back to the 24-hour format for Mind Camp, we decided to make sure that happened, no matter how long it took to find the appropriate venue. Thanks to Mind Camp attendee Scott Bright, we've got it - Synapse, located in downtown Seattle. Never heard of Synapse? Well, that's kinda the point - they do some amazing things there, but no one knows it. They also just happen to have an amazing space for us to use for a 24-hour Mind Camp event. So it's on.
Seattle Mind Camp 5.0 will start on November 22 at 11:00 AM, and will conclude the following morning, November 23 at 10:00 AM.
Here's the address:
Synapse
1511 6th Ave
Seattle, WA 98101
View Google Map
Here's the Facebook event page.
Go ahead and spread the word, we think this will be the best Mind Camp event we've ever done, because the space is casual, and fits in perfectly with the things we want to do. Plus, they have some really cool stuff to show off. You gonna be there?
Alright gang, I know we've been waiting a while to secure sponsorship to move forward with Seattle Mind Camp 5.0. I am happy to announce that we have secured it! Now all we need is a venue. The last place we used, the Tukwila Community Center, doesn't have a weekend open for us until sometime in November. Even if we went with that, there would be a few rooms that we wouldn't have access to if we did a 24-hour event. So the question is, are you guys okay with an event that is less than 24 hours (say, around 14 hours instead?) if it means we get to hold the event in a fantastic venue? Or should we look elsewhere for a place that would allow us to return to the full 24-hour format?
If we should look at other venues, suggestions are always more than welcome. Hit us in the comments with your thoughts!
If you are thinking about coming to the next Seattle Mind Camp event, scheduled to take place on January 19-20 at the Tukwila Community Center, we have Early Bird tickets available through November 30. You can head to the Mind Camp registration page to make your purchase, which hooks you up with a 25% discount off of the normal fee. This next Seattle Mind Camp goes back to its roots, returning to the normal 24-hour long format.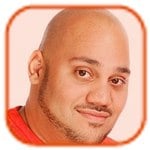 Posted by Andru Edwards Categories: Announcements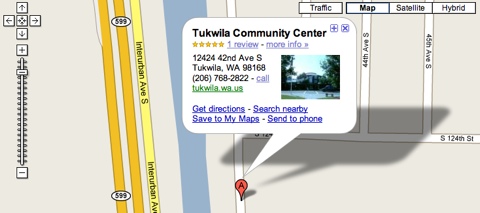 Seattle Mind Camp 4.0 starts in just 7 hours, so we wanted to make sure that anyone and everyone heading to the event had the pertinent information in order to make it there for a day full of awesome. The event takes place at the Tukwila Community Center, located at:
12424 42nd Ave S
Tukwila, WA 98168
(206) 768-2822
If you want to map some directions, use the link below.
Read More
| Directions to Mind Camp 4.0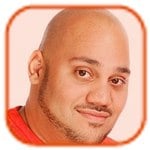 Posted by Andru Edwards Categories: Sponsors, Announcements

We are happy to announce that AMD has stepped in as the Mind Camp 4.0 Platinum Sponsor.
AMD is the customer-centric innovation company, a processing powerhouse that offers smarter choices for its customers and makes technology more accessible to the world. AMD is focused on best meeting the needs of leading computing, wireless and consumer electronics companies to help them deliver high-performance, energy-efficient and visually realistic solutions.
Read More
| AMD

© Gear Live Media, LLC. 2007 – User-posted content, unless source is quoted, is licensed under a Creative Commons Public Domain License. Gear Live graphics, logos, designs, page headers, button icons, videos, articles, blogs, forums, scripts and other service names are the trademarks of Gear Live Inc.