SideCar is the newest way to get around in the Seattle area, and we're happy to announce that the company is the platinum sponsor of Seattle Mind Camp 8.
SideCar instantly connects people with extra space in their cars with those who need to get from one place to another. Like a quick and hassle-free carpool, SideCar offers an easy, safe, reliable, and completely donation-based way to get from here to there.
SideCar will be providing rides to and from Seattle Mind Camp, and giving credit to each attendee to get acquainted with the service.
If you don't have your Mind Camp 8 tickets yet, be sure to grab them now--Mind Camp 8 kicks off on December 15!
Read More
| SideCar


We've gotta give a shout-out to Ivy Worldwide for stepping in to support Seattle Mind Camp 8.
Ivy Worldwide offers social media marketing for small-to-medium businesses, as well as the world's largest brands.
I've actually worked with these guys on campaigns in the past, and they're a top-notch firm that knows how to get results.
If you don't have your Mind Camp 8 tickets yet, be sure to grab them now--Mind Camp 8 kicks off on December 15!
Read More
| Ivy Worldwide


We've gotta give a shout-out to Gist for stepping in to support Seattle Mind Camp 6.0.
Know More About Who You Know. Gist helps you build stronger relationships by connecting the inbox to the web to provide business-critical information about the people and companies that matter the most.
Definitely a cool service, with a superb iPhone app to boot.
Read More
| Gist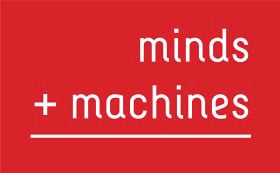 We always says that local happenings like Seattle Mind Camp rely on the kindness of local companies to make the events a success, and we want to give a thank you to Seattle's Mind + Machines for being the first company to step in as a sponsor of Mind Camp 6.0. We asked them to tell us a bit about their company:
Starting a new top level domain? We can help. We will guide you from application to approval to operations, with expert assistance at every step. We work with corporate, geographical, market-niche, and not-for-profit TLDs. Espresso, our registry platform, offers low flat-rate pricing, a low annual minimum, flexible contract terms, and a built-in sales channel to all the top domain registrars. We currently help operate over a dozen ccTLDs, have decades of experience, and are a Seattle company. Meet Jothan Frakes, COO of Minds + Machines at MindCamp 6, he's glad to answer questions about domain names and share his experience with fellow attendees.
Awesome. Be sure to say "Hi!" to Jothan at Mind Camp, and again, big thanks to Minds + Machines.
Read More
| Minds + Machines


Windows Mobile and Online Services are two of the fastest growing businesses at Microsoft. They are creating products that could free people from the physical limitations of the office, improve efficiency and responsiveness, build return on investment and experience a wealth of business and productivity applications. Windows Mobile offers a flexible solution that includes familiar Microsoft software and adapts to existing technology and infrastructure.

Join us for a refreshment and take a compatibility test at Mind Camp to see if you're a good match for a position at our new South Lake Union office in Seattle! Anyone who participates is also eligible to win one of five HTC Diamond SmartPhones, one of the most sophisticated SmartPhones that runs Windows Mobile 6.1, which features a vibrant touch screen, an ultra-fast HSDPA internet connectivity, a 3.2 megapixel auto-focus camera, 4GB of internal storage, an Integrated GPS along with many others.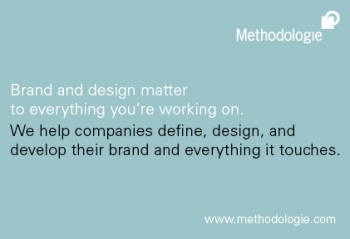 We just wanted to quickly shout out that Methodologie has kindly sponsored a PA system for us to use during the Seattle Mind Camp 5.0 event! Thank you, Bryan Zug, for getting that set up for us. Here's more detail on the company:
Methodologie helps companies define, design, and develop their brand and everything it touches. They've built a reputation across the country for powerful and creative communications for clients such as Xbox, Sun Microsystems, and The Coca-Cola Company, The MacArthur Foundation, and Dale Chihuly.
Founded in 1988, they have an award-winning team of 29 print, interactive and brand strategy experts who will ensure your next project rises to the surface in this competitive attention economy.

Nokia's got dinner covered, and we wanted to throw a big "Thanks!" their way for doing so. The company, based in Finland, just opened up an office locally in Kirkland, and they are looking for a few good people. You can get details below. Oh, and they'll also be giving away a mobile phone at the event, details to come. Here's a look at the Mind Camp 5.0 lunch and dinner menus, catered by Ponti Seafood Grill.
Nokia, based in Espoo, Finland, has opened a new office in Puget Sound with Share on Ovi, a new, free personal media sharing community that makes it easy to upload, manage and share photos, videos and more through a mobile phone or desktop PC. Meaning "door" in Finnish, Ovi is Nokia's "Internet Gateway" and Share on Ovi offers a community where anyone can socialize around the most meaningful aspects of their lives, the moments they capture every day. With unlimited free storage for media the service frees up people to share their experience anytime and anywhere.

Located in Kirkland, WA the site is host to a "technical center of excellence" where a rapidly growing development and delivery team design service and client software on the latest open source platforms. These are key components in Nokia's broader Internet services vision of providing seamless access to information, entertainment and social networks at any time, anywhere, from any connected device, in any way that you choose. In Development and Delivery, you can be part of creating the future of all Nokia personal media sharing services!

To sign up for an account, please visit http://share.ovi.com

To be considered for career opportunities in J2ME, Web Development or Java SDET send your resume to: ext-aimee.cook@nokia.com

We want to thank Bungee Labs for stepping up to support the effort behind Seattle Mind Camp 5.0!
Bungee Labs is creator of the Bungee Connect web application development and hosting platform-as-a-service (PaaS), a single environment for building and delivering a new class of interactive rich web applications and user experiences. Bungee Connect facilitates rapid integration of web services and databases (public and private), eliminates programming for Ajax interactivity, and enables instantaneous application deployment for end-user use. Bungee Connect eliminates significant time and cost across the entire application lifecycle. Bungee-powered apps can be instantly deployed on the Bungee Grid multi-tenant grid infrastructure or on a Bungee Application Server running on self-managed infrastructure. Bungee Connect is the most extensive implementation of a PaaS. A privately held company, Bungee Labs is backed by North Bridge Venture Partners, Venrock Associates and Epic Ventures. Visit www.bungeelabs.com.

We want to thank Microsoft's WIndows Live division for stepping up as one of our sponsors for Mind Camp 5.0:
Live Search, http://www.live.com, is one of the leading search engines on the web helping more than 185 million people each month quickly find, view, organize and preview search results. Microsoft is committed to delivering a better search experience and value for consumers and advertisers. With a simple, easy to use design and advanced tools, Live Search provides relevant search query results across entertainment, travel, news, shopping, local, and health categories.
Read More
| Live Search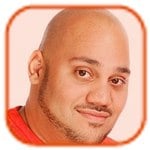 Posted by Andru Edwards Categories: Sponsors, Upcoming
Pathable has given us access to their conference (and unconference) attendee planning tool, which we are going to be using to match people with others who share common interests, print badges, plan sessions, and more.
Pathable (http://www.pathable.com/) is an easy-to-use, private on-line community / directory for events. Attendees and sponsors create short profiles, then use the system to meet other attendees and to start conversations with them, pre-networking before the conference begins. For attendees, it's a great way to make sure you make the kind of valuable connections you go to these types of events for, and for event hosts, it's an essential part of making sure your attendees and sponsors get the value they need out of your event.
Seriously, this is some really good stuff. Check out a video introduction of how it all works, after the break.
Click to continue reading Mind Camp Sponsor: Pathable
© Gear Live Media, LLC. 2007 – User-posted content, unless source is quoted, is licensed under a Creative Commons Public Domain License. Gear Live graphics, logos, designs, page headers, button icons, videos, articles, blogs, forums, scripts and other service names are the trademarks of Gear Live Inc.